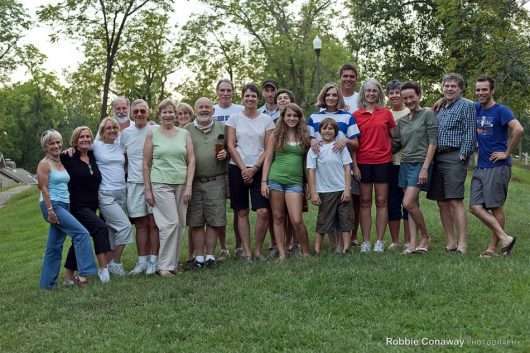 I was born Robert Gordon Conaway. My mother's maiden name was Eleanor Montgomery. My grandmother's maiden name was Eleanor Brown. My great grandmother's maiden name was Anna Carlson and my great great grandmother's maiden name was Sophie Bergeson. She married a man named Bennett Carl Carlson. This was a reunion of some of the grandchildren, great grandchildren, great great grandchildren and great, great, great grandchildren of that marriage. Phew!
Most of the reunion took place at Lake Hope State Park where we all lived for a weekend in a small community of cottages. Below are links to the photos, video, 360˚ interactive images and finally the family tree of who attended and who they were. I think we should do this again sometime soon. We all had a great time. Thanks to everyone who attended and helped out to make it so wonderful for me and Petra. Also thank you to my mother, who's idea it was in the first place and her sister Judy who helped organize it.
Click the 360˚ images to view virtual interactive view.
(May take some time to load depending on internet speed. Please be patient.)
If the viewer doesn't work, you might need to update your flash player HERE.