With the digital age in full bloom, it's no secret that companies and individuals alike are leveraging social media to boost their marketing strategy. Video production, in particular, has become an indispensable asset in this journey. But, it isn't enough to simply create and upload videos. The quality of production and consistency in posting play an important role in achieving success on these platforms. Here's where PopArt Films steps in, redefining the traditional norms of video production.
The Power of Quality and Consistency
The importance of quality in video production can't be stressed enough. The internet is awash with poorly produced content, which often fails to capture audience attention. High-quality videos not only grab viewers' attention but also build credibility for your brand. They are likely to be shared more often, leading to increased exposure and potential growth for your business.
Frequent and consistent posting, on the other hand, helps maintain engagement with your existing audience while attracting new followers. Consistency is a key factor in boosting your visibility in social media algorithms, leading to higher reach and engagement.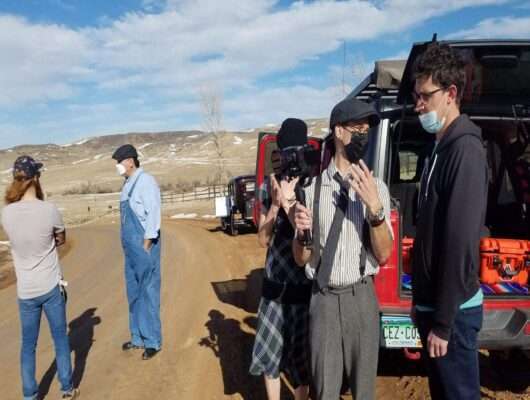 PopArt Films: Elevating Video Production Standards
While most video production companies resort to conventional methods like talking-head interviews with B-roll footage, PopArt Films believes in delivering unique, engaging, and meaningful content.
We don't just point a camera at a person and press record. Instead, we immerse ourselves in your brand's ethos to create videos that align with your business values and appeal to your potential customers. We understand the power of storytelling and incorporate it into our video production process. Our approach is personalized, creative, and aims to stir emotions, provoke thought, and inspire action.
From carefully chosen visuals and sound design to thoughtful editing, we're dedicated to producing videos that captivate and resonate with your audience. We're committed to creating media that breaks the monotony and goes beyond the ordinary.
Quality video production and consistent posting are indispensable in today's digital marketing landscape. With our innovative approach and commitment to quality, PopArt Films is uniquely positioned to help you transform your social media marketing game. Let us create the extraordinary for you.