It's no secret that the economy could be moving into a recession and if you're a small business owner, it can be difficult to know how to market your business during this time. Many businesses have had to take a hit financially due to the pandemic, but don't worry—there are still plenty of ways you can keep your business afloat and even thrive during these tough times.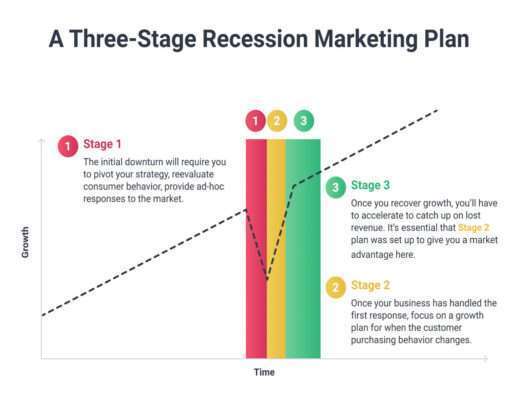 Focus on Your Existing Customers
Your existing customers are your biggest asset! You should focus on retaining them and keeping them engaged with your brand. This could mean offering discounts or deals for loyal customers, or simply staying connected with them through social media or email campaigns. Make sure they know how much their loyalty means to you and show them how much you appreciate their continued support during this difficult time.
Invest in Digital Marketing
Digital marketing is a great way to reach new customers without spending too much money. While traditional forms of marketing (like TV commercials) may be cost-prohibitive right now, digital marketing is relatively inexpensive and can be done from the comfort of your own home. Investing in SEO (search engine optimization), social media marketing, email campaigns, and other forms of digital marketing can help you reach new customers without breaking the bank. Plus, digital marketing allows you to track and measure results so you know exactly what's working and what isn't.
Beware of Low Cost Alternatives
It's tempting to try to save money by investing in low cost alternatives like Fiverr or Craiglist services for your digital marketing needs. But beware—low quality services will not yield good results and may end up costing you more in the long run as you try to fix mistakes made by inexperienced marketers. Instead, focus on finding experienced professionals like Popart Films who can provide quality services at an affordable price point!
When it comes to marketing your small business during a slow down, it's important to remember that there are still plenty of options available regardless of budget size. Focus on retaining existing customers, invest in digital marketing tactics like SEO and social media advertising, and steer clear of low cost alternatives that offer poor quality work – all these strategies will help ensure that your business stays afloat despite economic hardship!